The black roof of the house. Light facade. Garden design. Grey precast brickwork. And anthracite infill? YES.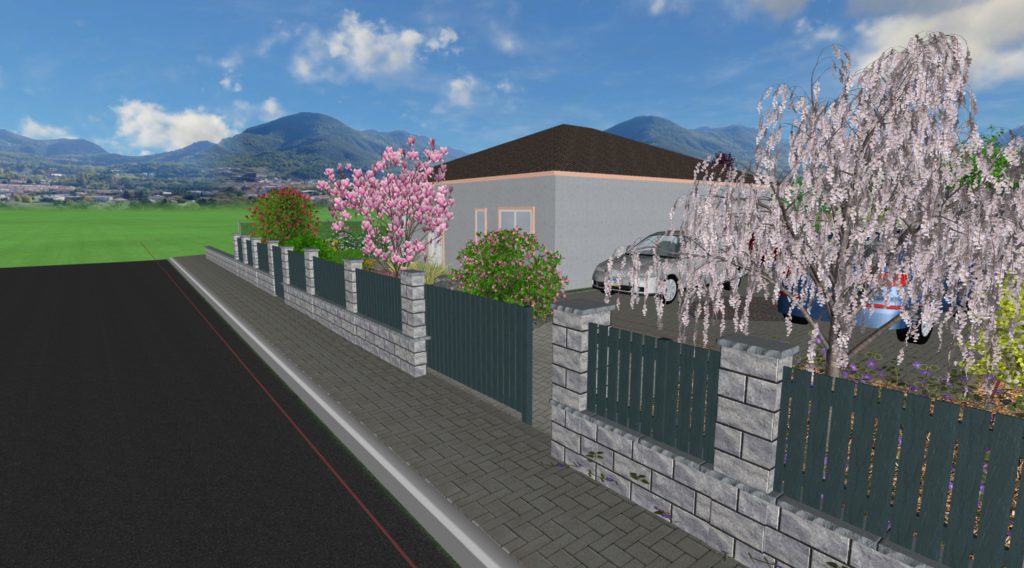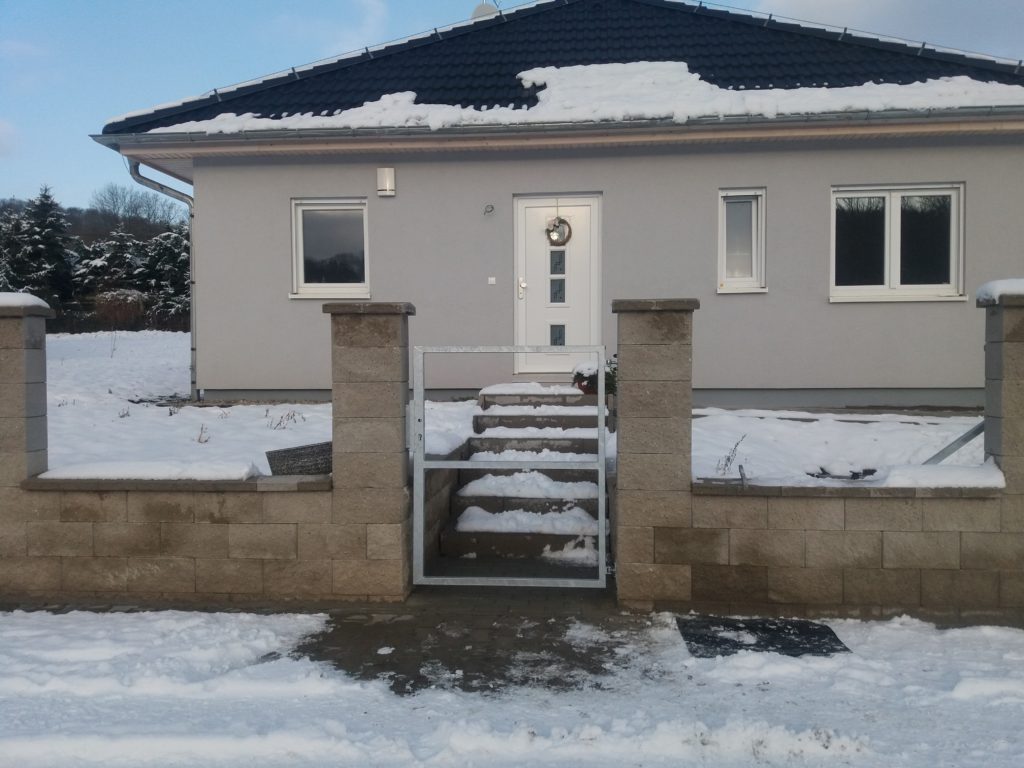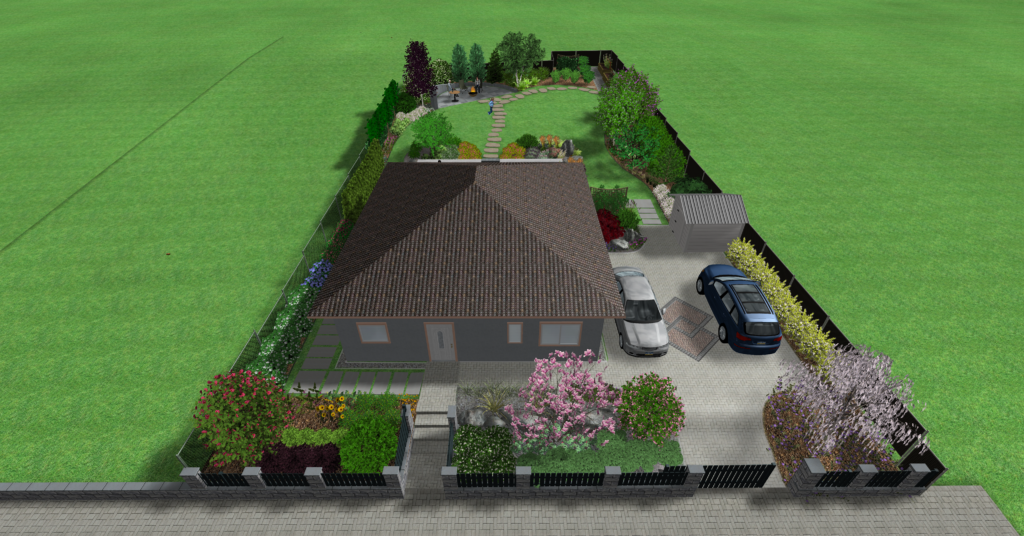 The name Everwood means "everlasting wood", which suggests that the material can be used especially wherever natural wood suffers from weather changes – outdoors. It has many good properties: it does not rot, it does not soak in, it does not warp or dry out, it resists weather and salt water, insects and wood-boring fungi, and most importantly, it requires NO MAINTENANCE – it does not need to be painted at all.
It is hygienically completely safe, so it can be used indoors without any worries. It is worked with similarly to wood, no special tools are required. It can be routinely cut, the cutting surfaces sanded and polished. Drilling, nailing and screwing are also possible. It can also be easily and firmly bonded with organic solvent-based adhesives.
How long-lasting is wooden fencing? With exaggeration we can say that even with a good quality three-layer varnish coating, the lifetime of the fence often does not exceed 10 years.