The main objective of the project plan and the implementation itself is to create a natural garden serving as an educational and educational environment for children attending the Kamenický Šenov – Prácheň Primary School and Kindergarten. Thanks to the nature garden, children will learn to perceive nature and their surroundings with all their senses.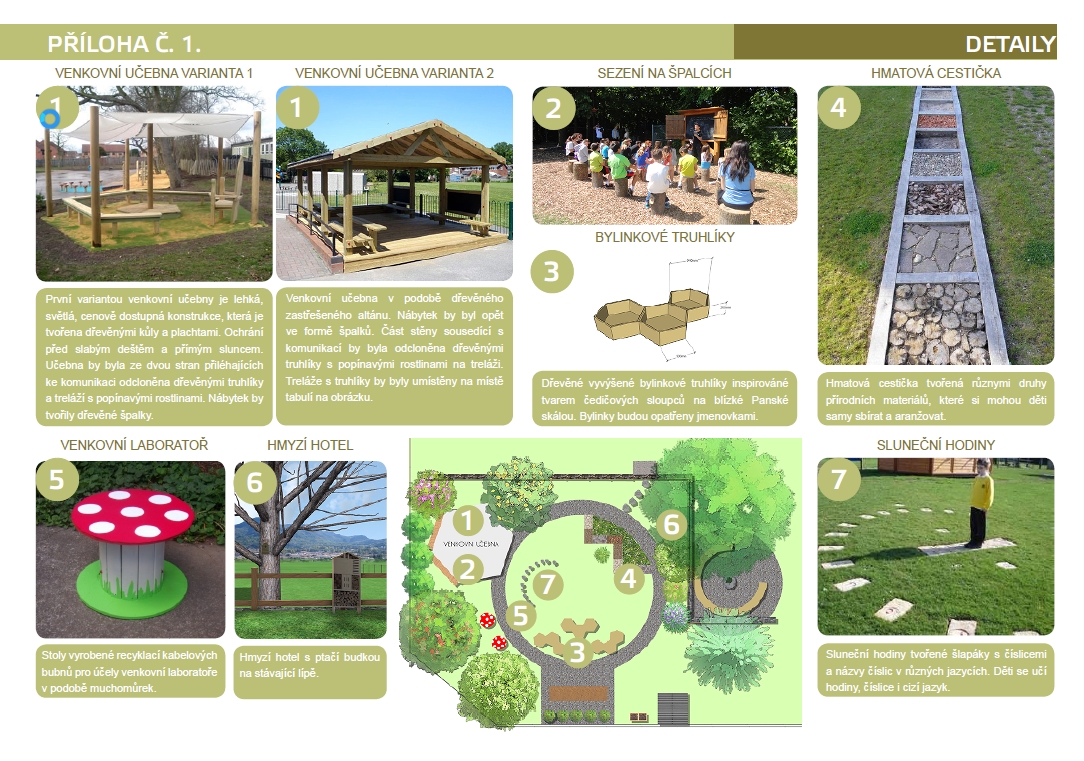 A SENSORY-AWARENESS CIRCUIT
The central element of the proposed area is a sensory circular path. As children travel along the circuit, they visit individual stations focusing on different sensory experiences. The circuit consists of the following sensory components: touch, taste, sight, hearing and smell.
Smell the Smell – we will enter the circuit from the new steps using the tread path and make our way towards the outdoor classroom. Along the way, smell the flowery meadow and smell the spring flowering shrubs. We identify the herbs by their scent.
Look – we observe the different species of birds inhabiting the bird boxes and bird feeders. We look for butterflies in the flowering meadow, we examine the bugs in the insect hotel.
Listen – we listen to and recognise the songs of birds. We listen to the rustling of tree leaves, grass, flowers in the meadow…
Taste – homegrown tastes best! We taste our own berries, apples, pears, herbs and vegetables.
Feel – on the tactile trail we get to know different types of natural materials. In the woods, I will pick up and recognize by touch pine cones, different kinds of rocks, gravel, sand, leaves…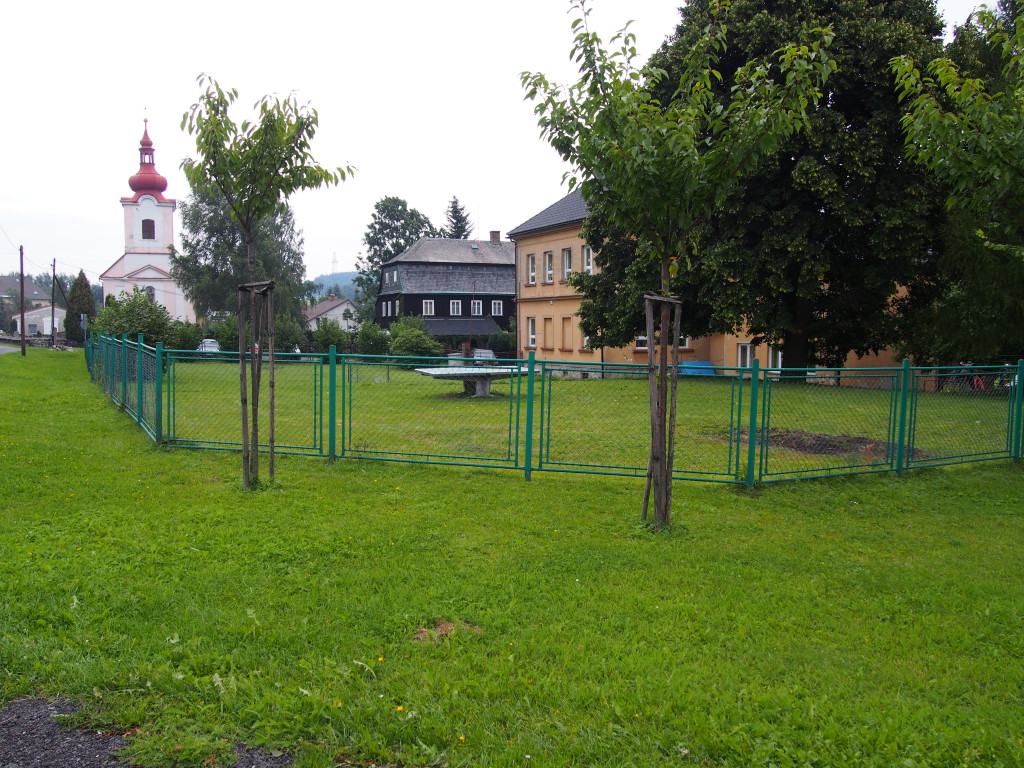 In the central part of the circuit there will be raised herb beds, a sundial made up of pedals and a tactile path with a flowery meadow. There will be 3 cable drums converted into tables within and outside the circuit to serve as an outdoor laboratory. The decorating of the new tables will include
children will be involved, showing them the importance of recycling and encouraging children's creativity. Outside the circle will be an outdoor classroom in the form of a covered gazebo with log seats, a production bed for growing small fruits and vegetables, complete with berry planting and two
fruit trees – an apple tree and a pear tree.
The production bed is connected to the eastern part by a two-compartment compost heap with a wooden tool shed. The eastern part of the wall above the fire pit will be planted with flowering shrubs. A willow tree (called catkins), which is a symbol of spring and Easter, will be planted by the tactile path. The area of the existing fire pit will be supplemented with a circular paved gravel area and a circular wooden bench (possibly with logs).